Divine Roofing, Inc. is once again delighted to be able to wish Happy Holidays to our wonderful customers. To celebrate, we thought we'd do something a little different on our blog this month. Check out a few of our favorite light displays below—who knows, maybe they'll inspire you when it's time to put Christmas lights on your roof next season!
Minimalist But Effective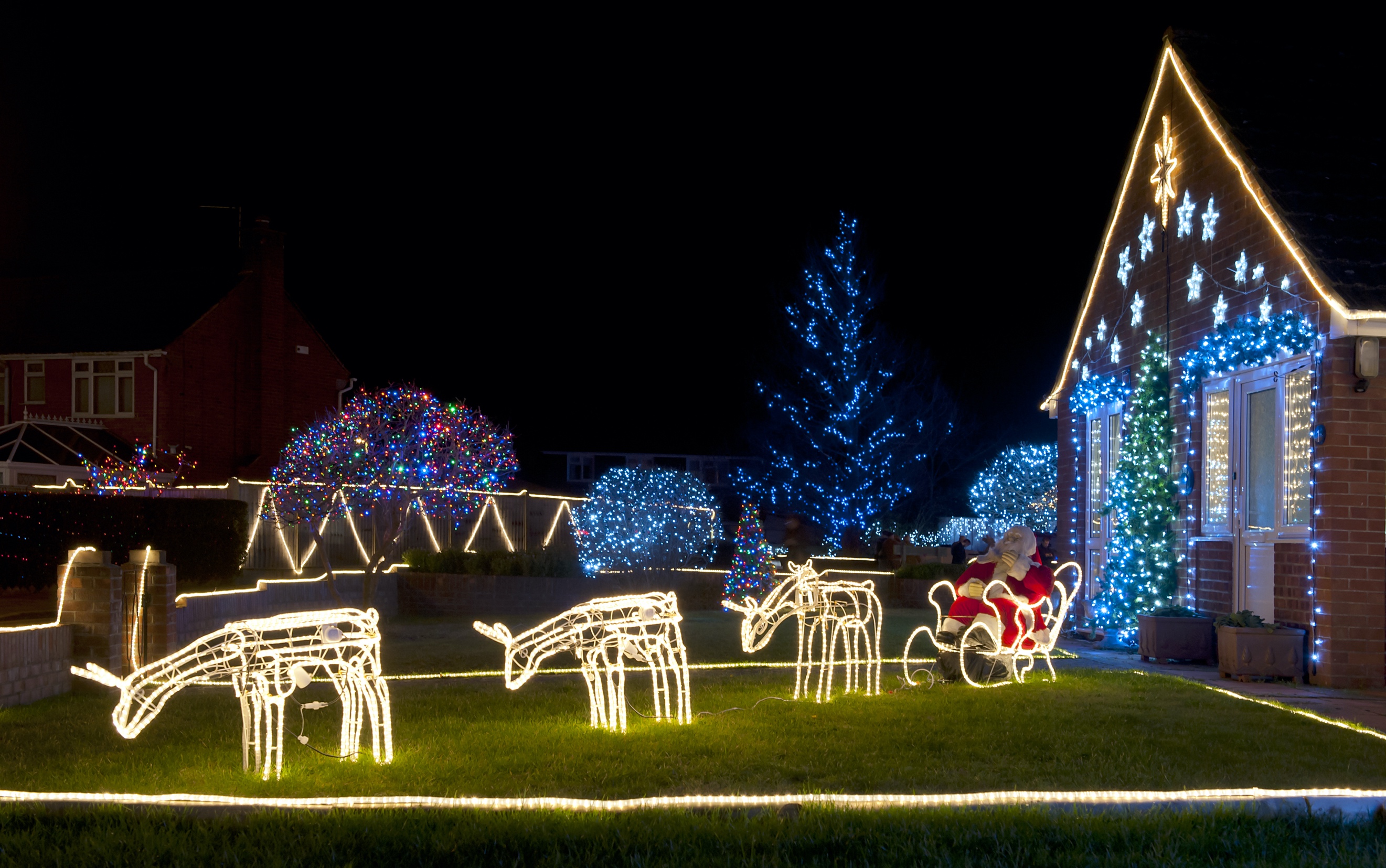 This lighting display is a real testament to the fact that sometimes, less is more. The Santa and reindeer on the lawn adds to the overall effect, and the string of lights on the arch frames everything perfectly—and it's not hard on the roof, either!
Classic Christmas Colors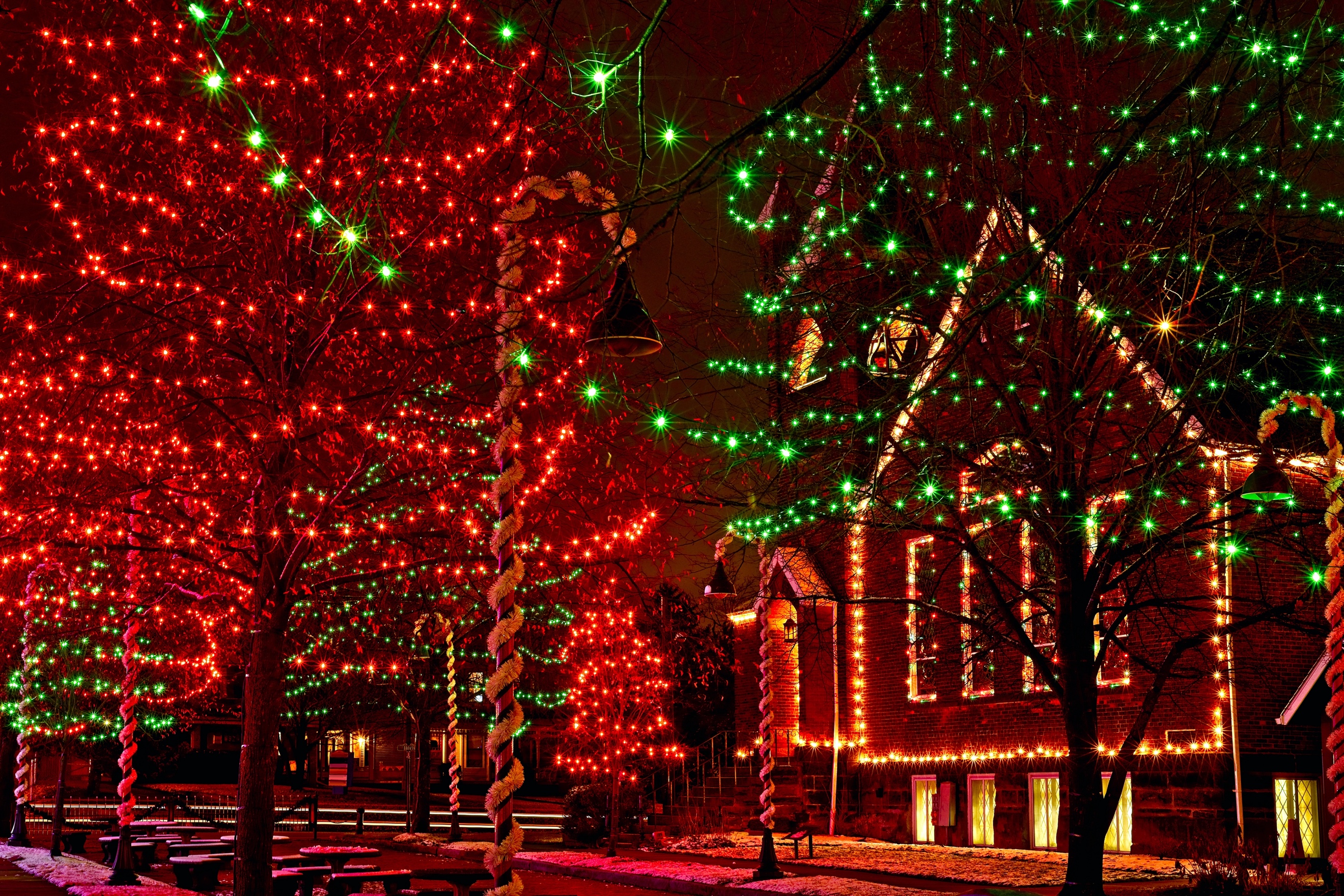 It's hard to go wrong with red and green when putting up Christmas lights. Here, you can see the property in question has mostly used red, while also using some green in the trees around it to make everything pop.
Light & Bright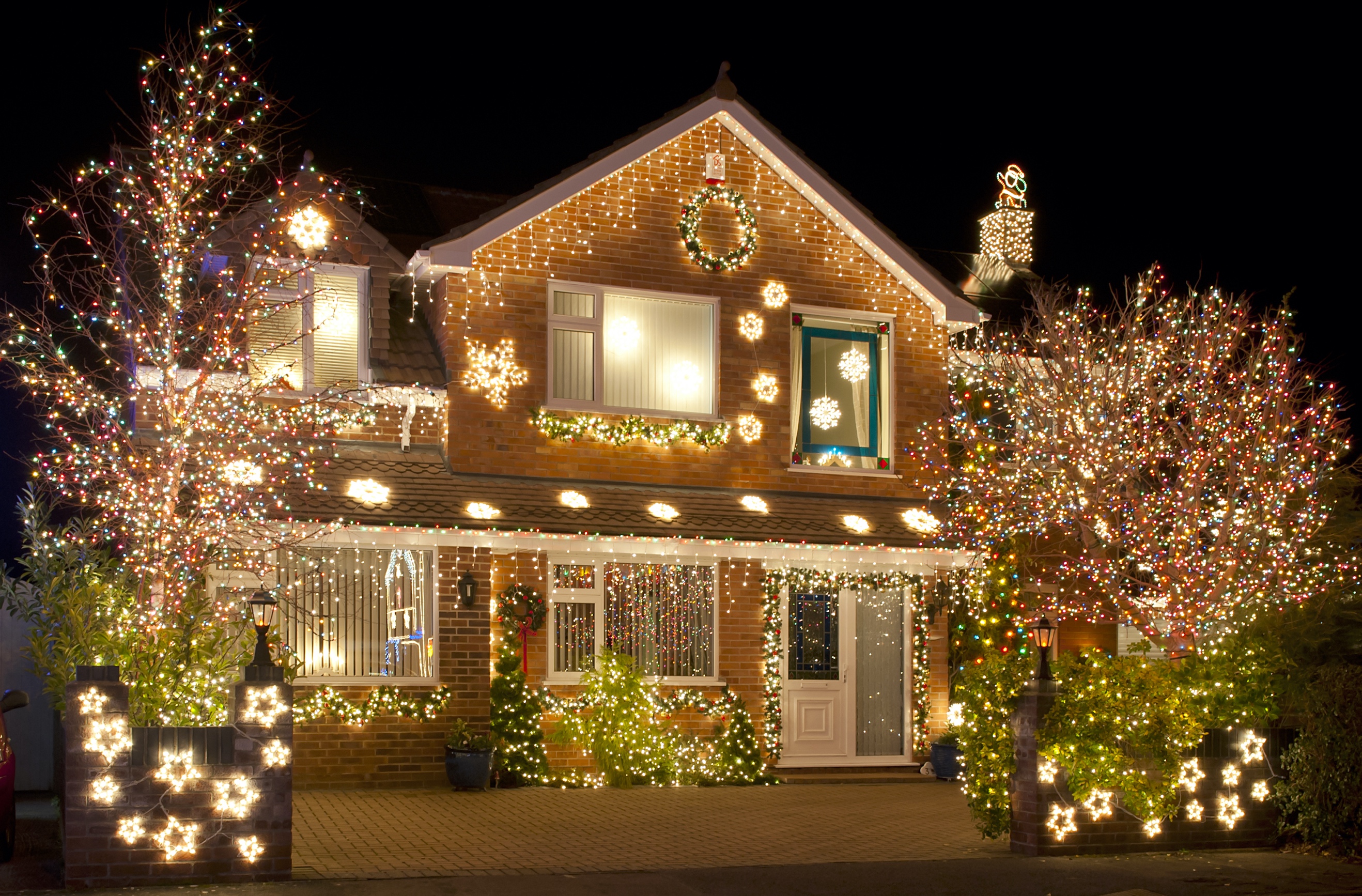 White lights definitely don't have to be boring, as proven here in this beautiful display that uses both hanging lights and some well-placed lights on the shingles to create a positively glowing effect (and don't miss Santa going down the chimney as well!)
You've Got to Love a Good Wreath
A beautiful Christmas wreath adds cheer to every home, but as you can see from this picture, wreaths can also be used to great effect on your roof, too. Similar in design to the last one but using the wreaths and the garland to invoke a classic, stately look, a light display like this would be the envy of every neighborhood.
Commercial Buildings Love Christmas, Too!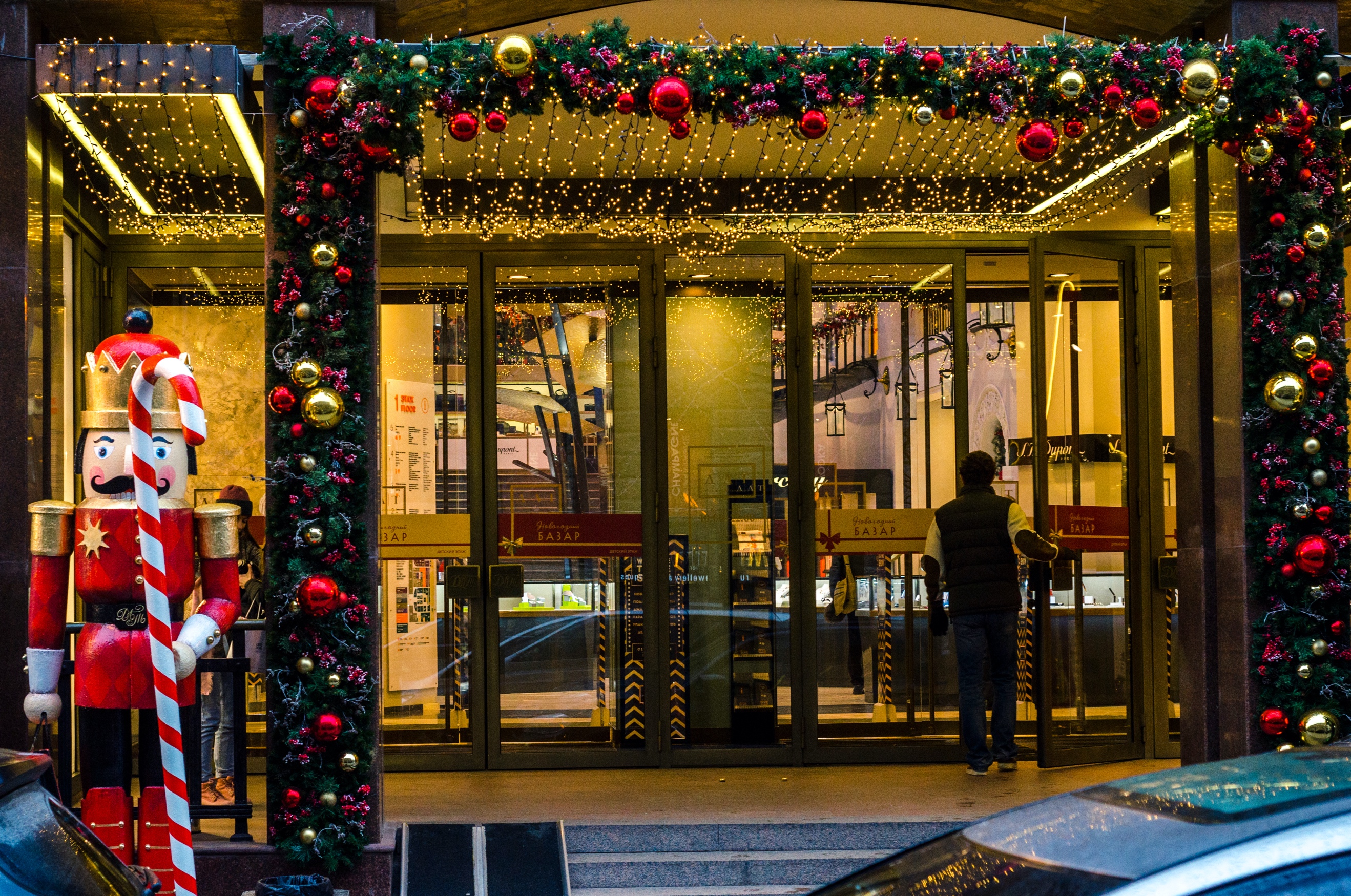 With our vast experience in commercial roofing, we had to throw in one business, too. You have to love the overhanging lights here, creating a beautiful kind of canopy after you walk through the ornaments that invite you into this building.
Have a Beautiful & Bright Holiday from Divine Roofing, Inc.
At Divine Roofing, Inc., we take pride in making sure our customers have a solid roof over their heads during the holidays and year-round. That's why we provide holiday safety tips for hanging lights on your roof and suggestions of how to prepare your roof for cold weather. With our full range of residential and commercial roofing options, we'll make sure your roof is prepared going into 2022 and beyond. Call now for excellent financing options and warranties, and again, happy holidays from our family to yours!
Divine Roofing, Inc. is available by phone at at (719) 497-1005, or you can send us a message online.