Slate Roofing in Colorado Springs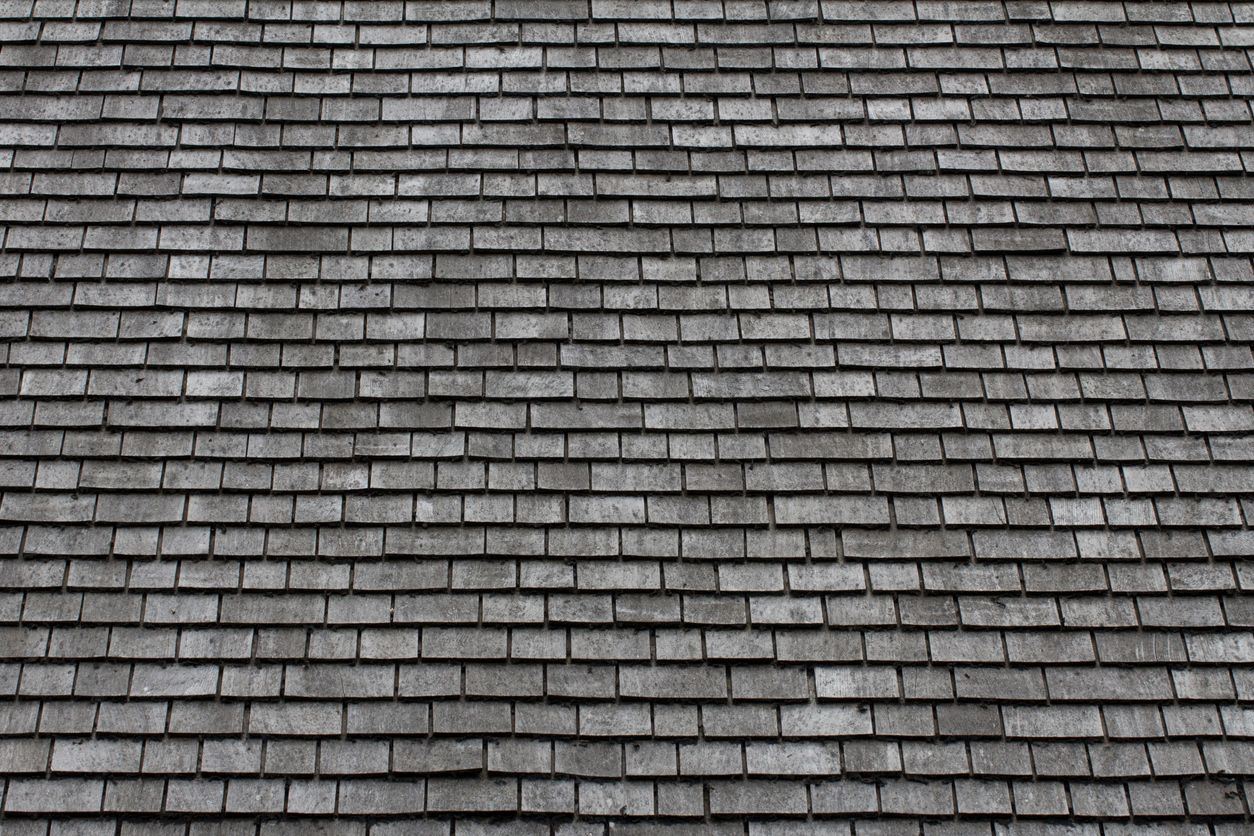 Beautiful, durable slate has been used to build roofs that have lasted for hundreds of years. Slate is naturally fire-resistant and low-maintenance, with a life expectancy of between 75 and 200 years. However, slate installation demands the expertise of an experienced Colorado Springs roofing contractor like Divine Roofing, Inc. We've been successfully installing, maintaining and repairing slate roofs for years. Our slate roofing experts are true craftsmen with the knowledge and experience to provide you with a unique and long-lasting roof.
The Benefits of Slate Roofing
With its unique texture, natural tones and unmatched durability, slate is the perfect combination of practicality and beauty, and will give your home an elegant traditional look.
Modern variations of slate roofing tiles are being made thinner and of lighter weight to achieve the look and feel of slate for a lower cost, and with less complicated installation requirements.
Here are more advantages of a slate roof installed by Divine Roofing, Inc.:
Superior service life
High resistance to storm damage and fire
Impermeable to water and algae growth
Excellent insulating properties
Resists chipping, cracking and erosion
Environmentally friendly
Available in a wide array of colors
Maintaining and Repairing a Slate Roof
Just as slate roof installation requires special skills, the maintenance, repair and restoration of a slate roof is unique in its demands. Expanding ice can split a slate, and metal flashing can loosen and wear. That's why it is important to conduct an inspection and maintenance schedule for your slate roof at least once every three years.
Divine Roofing, Inc. has the expertise to maintain the beauty and function of your slate roof. Call (719) 497-1005 now to schedule a free inspection.
Why Is Working WIth Us Divine?
Learn What We're Doing To Provide The Highest Quality Roofing Service In Every Season
Ready to Serve In Every Stormy Season

We use the most innovative weather reporting technologies: the same that NASA uses! That means we keep you updated on incoming storms & inspect your roof after storms hit.

Locally Owned & Operated Business

We are proud to serve the community we know, love, and live in. As a team of local roofing experts, we have a unique understanding of what your Colorado home needs. Hire the team that knows your neighborhood.

GAF Factory-Certified Master Elite® Roofing Contractors

Just under 3% of all roofers are GAF Master Elite® contractors. We push the envelope & obtain the highest industry certification, which means all projects are completed according to the highest standards!

The Best Solutions at the Most Affordable Prices

Your home is an investment, so we make sure the industry's best roofing solutions can be afforded by all! We offer a range of flexible payment plans, including 0% Financing & zero money down.
Hear WHy OUr Customers Love WOrking WIth DIvine Roofing
Read Reviews
"Great communication. This hit at a horrible time. Lost a family member from Covid and needed to get my family out of town. Asked for invoice so I could pay and told me to settle up when things settle down. Nobody does that anymore."

- Anonymous Firefighter

"I will be calling Josh back when it is time to replace my roof, he has my complete trust!"

- Tony

"Everyone at Divine Roofing is very professional. They made replacing my roof quick and painless and I'm so glad I went with them."

- Nicole L.