Metal Roofing in Colorado Springs
A Durable, Long-Lasting Choice
Metal roofing is an increasingly popular choice among architects, businesses, and homeowners alike, and Divine Roofing, Inc. is the Colorado Springs roofing contractor with the deepest experience in metal roofing systems. Known for their exceptional durability, metal roofs come in a wide range of colors and configurations. Innovations in paint and coating technology have significantly enhanced the performance of metal roofs and eliminated worries about rust and corrosion. Today, these roofs resist fading, chalking and cracking under even the toughest conditions.
Divine Roofing, Inc. are experienced, GAF Master Elite certified roofers in Colorado Springs. We offer many options to ensure your roof is well-maintained. Call today for a free estimate!
Why Choose Metal Roofing?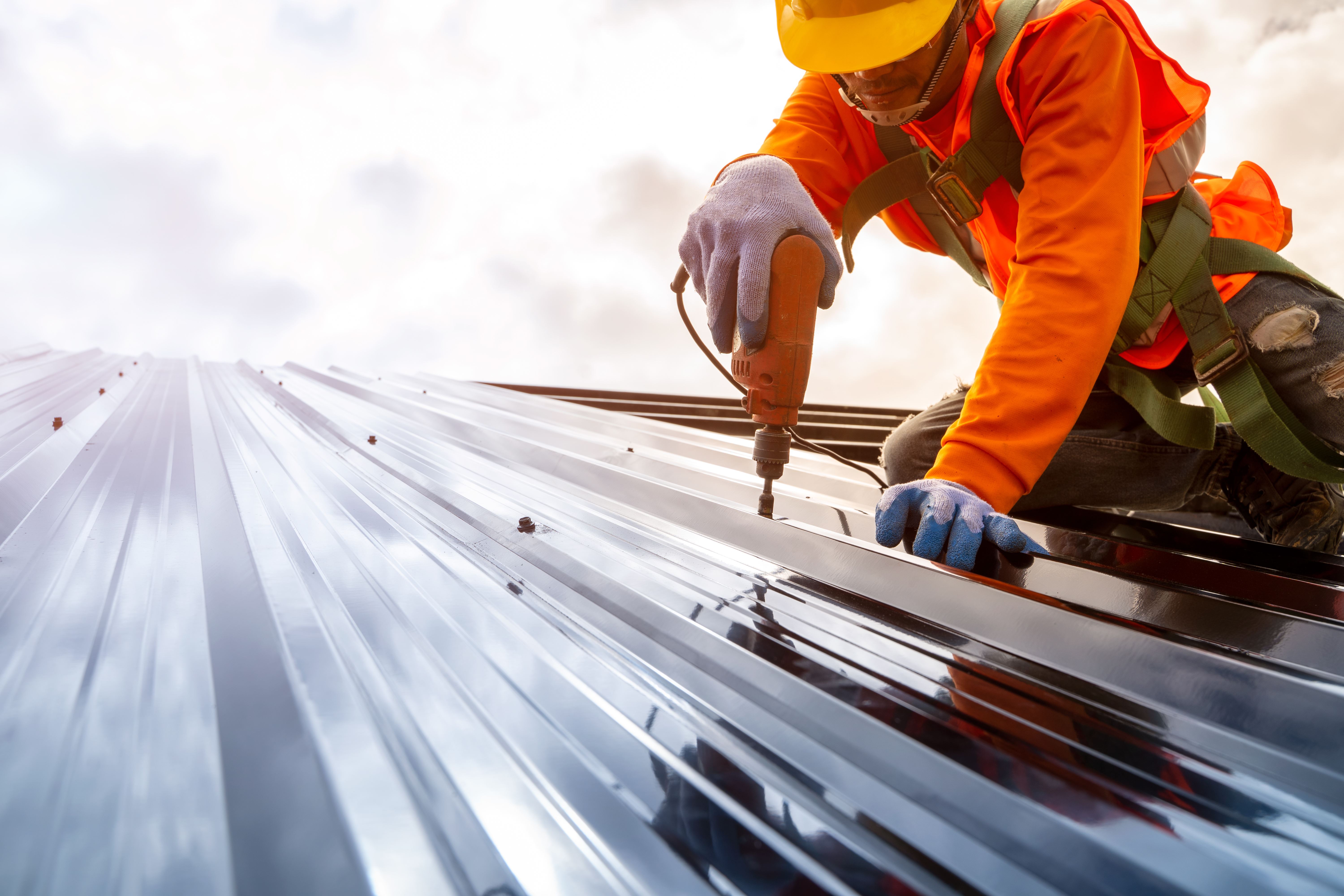 Metal roofs offer so many advantages for home and business owners. While the initial investment might be steeper than perhaps tile, slate, and other traditional types of roofing materials, our Colorado Springs roofers often recommend metal roofing for its strength and ability to stand the test of time. This is because metal roofs are incredibly resilient and do not incur damage from weather or the elements easily. They are resistant to fire and do not need to be maintained as often as many other types of residential roofs. Metal roofs can also last for several decades, which can be reassuring to know that you are set for years to come.
Benefits Of Metal Roofing:
Weather-resistant. Minimal seaming and tough panels make a metal roof resistant to rain, hail, snow, ice and sun. Metal roofs are rated for high winds up to 140 miles per hour.
Durable. Metal roofs generally last 50 years or more when properly maintained. They are resistant to rust, rot and insects, and are nearly impervious to penetration.
Energy-efficient. Metal roofs are "cool roofs" since they reflect much of the sun's energy, helping to maintain a balanced temperature between the roof deck and the supporting structure. This helps you use less energy to heat and cool your home or business, reducing monthly utility bills.
Low-maintenance. Metal roofs require little maintenance to retain their good looks and structural integrity. Metal won't chip, fade, crack or curl like shingles.
Aesthetically pleasing. Metal roofing is available in multiple textures and an impressive array of colors.
Easy to install. A metal roofing system can often be installed over the existing roof, avoiding the need to tear off and dispose of old roofing.
What Is Metal Roofing Made Of?
Metal roofs may be comprised of materials such as aluminum, steel, zinc, copper, lead, or alloy, and any other combination of various other metals. Aluminum tends to be the most often used, and often comprises the large majority of its structure. It can conform to the shape of a shingle or tile, and match the shape or aesthetic appeal that you desire in . In addition, our metal roofing systems come with extended manufacturer warranties that provide the peace of mind of knowing that your roof is protected while it is protecting your home or business.
Trust Our Team With Your Colorado Springs Roofing
As expert Colorado Springs roofers, we have more than 30 years of experience in the roofing industry. We have a carefully selected team of professionals who are hard-working and dedicated. We have received honors and awards from the Better Business Bureau, Home Advisors, Angie's List, and NARPM, and are also GAF Master Elite® roofing contractors. If you have any roofing questions and would like prompt service, please do not hesitate to ask us!
Contact our roof contractors in Colorado Springs at Divine Roofing, Inc. today by calling (719) 497-1005.
Why Is Working WIth Us Divine?
Learn What We're Doing To Provide The Highest Quality Roofing Service In Every Season
Ready to Serve In Every Stormy Season

We use the most innovative weather reporting technologies: the same that NASA uses! That means we keep you updated on incoming storms & inspect your roof after storms hit.

Locally Owned & Operated Business

We are proud to serve the community we know, love, and live in. As a team of local roofing experts, we have a unique understanding of what your Colorado home needs. Hire the team that knows your neighborhood.

GAF Factory-Certified Master Elite® Roofing Contractors

Just under 3% of all roofers are GAF Master Elite® contractors. We push the envelope & obtain the highest industry certification, which means all projects are completed according to the highest standards!

The Best Solutions at the Most Affordable Prices

Your home is an investment, so we make sure the industry's best roofing solutions can be afforded by all! We offer a range of flexible payment plans, including 0% Financing & zero money down.
Hear WHy OUr Customers Love WOrking WIth DIvine Roofing
Read Reviews
"Great communication. This hit at a horrible time. Lost a family member from Covid and needed to get my family out of town. Asked for invoice so I could pay and told me to settle up when things settle down. Nobody does that anymore."

- Anonymous Firefighter

"I will be calling Josh back when it is time to replace my roof, he has my complete trust!"

- Tony

"Everyone at Divine Roofing is very professional. They made replacing my roof quick and painless and I'm so glad I went with them."

- Nicole L.