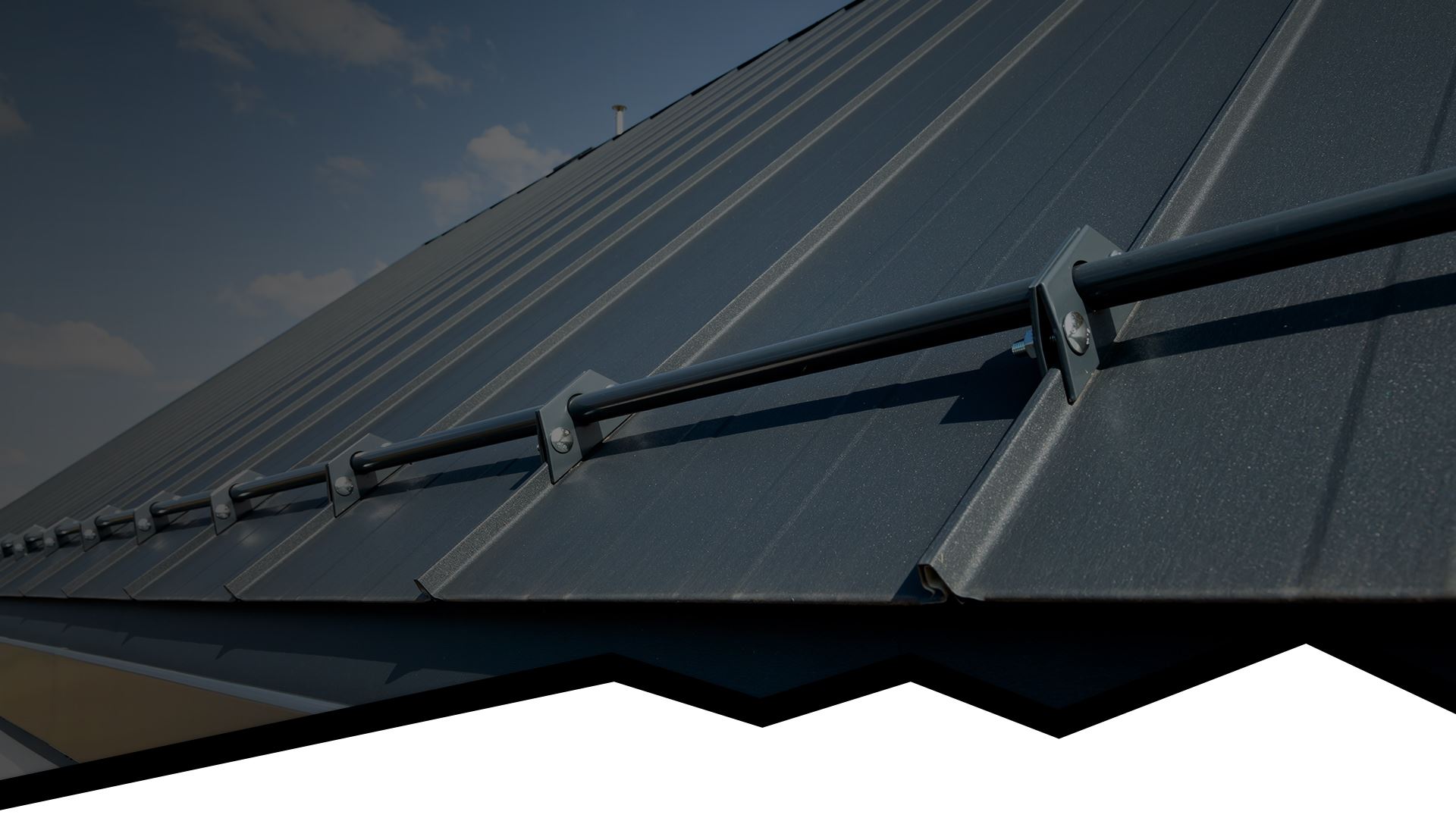 Serving Colorado Springs, CO Our Commercial Roofing Services
Commercial Roofing in Colorado Springs
Trusted & BBB Accredited Commercial Roofing Contractor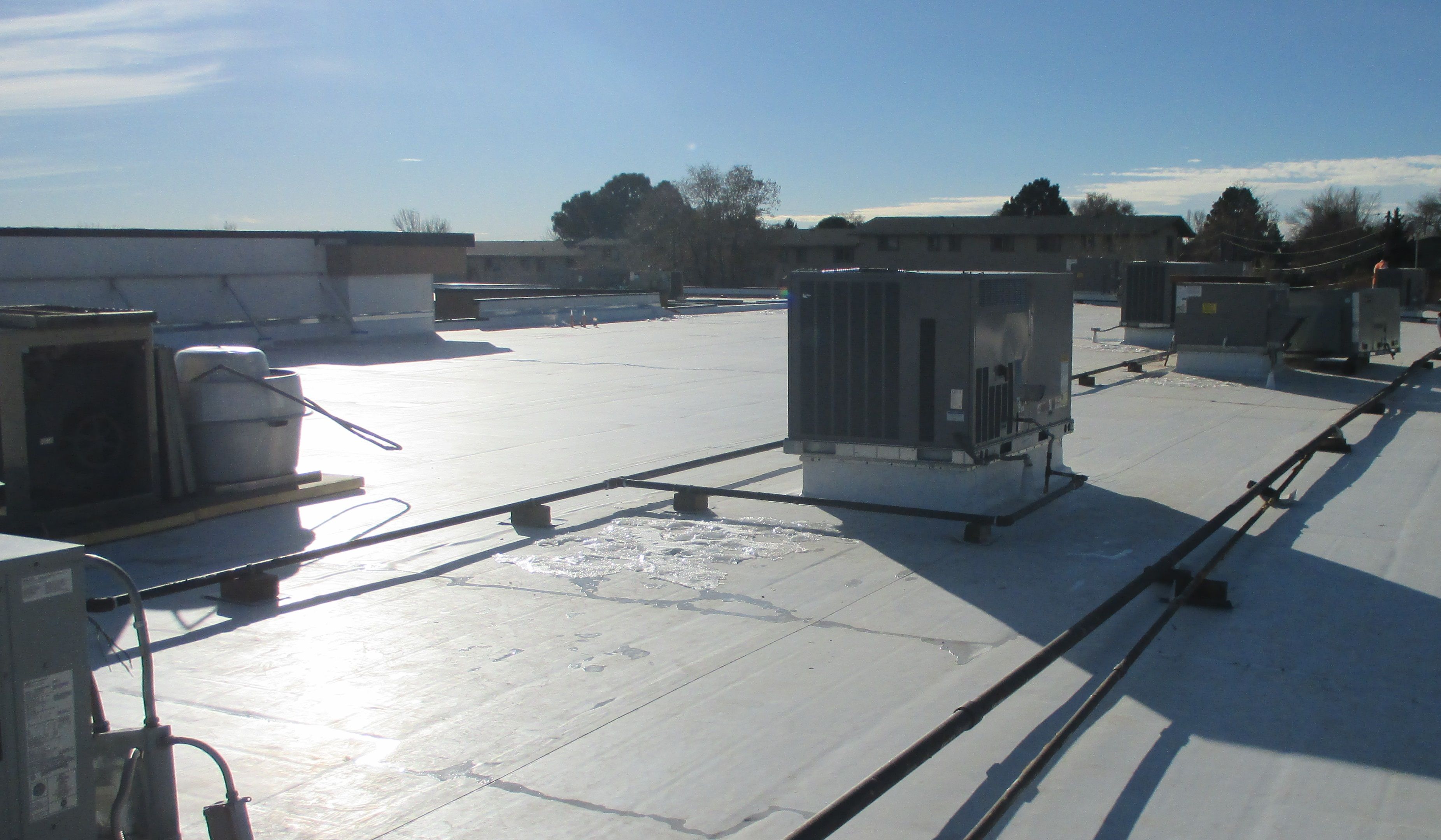 At Divine Roofing, Inc. we know that you depend on your roof to keep your commercial space protected. As such, we know that you demand only the best for your business: the best materials, the best workmanship, and the best customer service. You get all of that when you choose Divine Roofing to inspect, repair, maintain, or replace your commercial roof.
Call (719) 497-1005 or contact us online today to learn more about our commercial roofing services in Colorado Springs.
As an experienced commercial roofing contractor locally owned and operated in Colorado Springs, we take pride in providing our customers with an unmatched level of quality in every aspect of each roofing project we take on.
From start to finish, you can count on our GAF factory-certified roofing experts to provide honest advice, answer your questions, and ensure that your project is completed on-time and on-budget so you can get back to normal operations as quickly as possible. We can even help you file an insurance claim if you're dealing with roof damage from one of the many storms we frequently have in our area.
Our Colorado Springs commercial roofing services are highly rated on Angie's List and our company is BBB Accredited. You can trust us to keep the roof of your commercial space in shape. Take a look at our client reviews and see for yourself why we are the most trusted commercial roofing company throughout all of Colorado Springs and beyond.
Learn more about our commercial roofing services:
What Is The Best Commercial Roofing Material?
Choosing the best commercial roofing material to cover a commercial building can be daunting, so it's important to consult with a commercial roofer who can help you make the right decision.
There is a range of materials available on the commercial roofing market for you to choose from, including:
Metal roofing: This is an increasingly popular choice, owing to its low maintenance requirements, improved durability, and energy efficiency.
Asphalt shingles: Asphalt shingles are also a common commercial roofing material due to their flexibility and relative cost-effectiveness.
Clay tiles: Clay tiles provide nearly fireproof protection and give buildings an interesting aesthetic look.
The material that ultimately works best for your commercial building will depend greatly on the structure's design and desired outcome, so contact our commercial roofing company in Colorado Springs today to discuss which option might work best for your needs.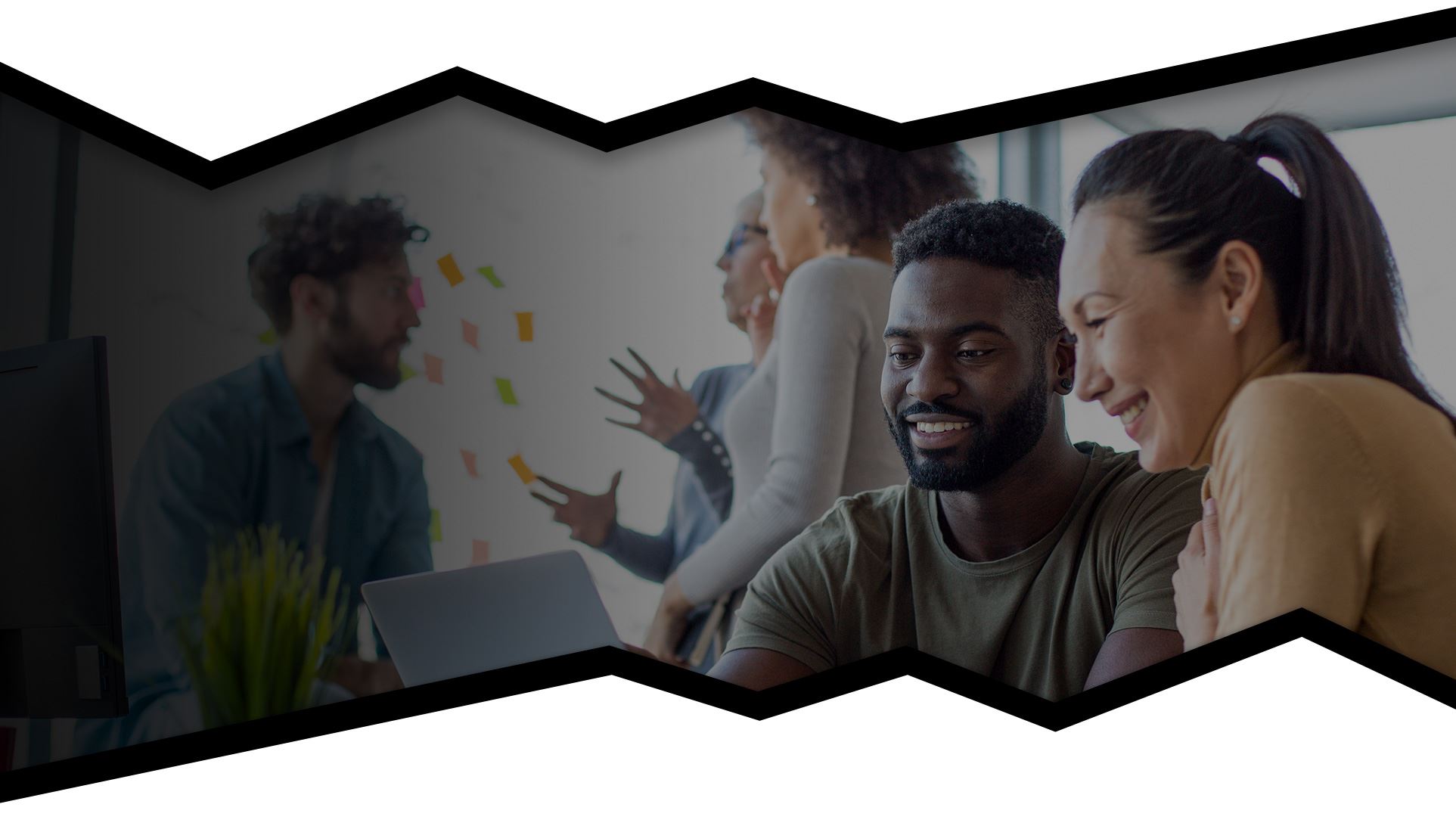 the Opinions that matter most
Read Our 5-Star Reviews!
"Great communication. This hit at a horrible time. Lost a family member from Covid and needed to get my family out of town. Asked for invoice so I could pay and told me to settle up when things settle down. Nobody does that anymore."

Anonymous Firefighter

"I will be calling Josh back when it is time to replace my roof, he has my complete trust!"

Tony

"Very Professional And Knowledgeable"

Kee E.

"Everyone at Divine Roofing is very professional. They made replacing my roof quick and painless and I'm so glad I went with them."

Nicole L.

"Divine Roofing Far Exceeds These Expectations"

Liz And Bob C.
Emergency Repair for Commercial Roofs
There's never a convenient time for something to go wrong with your roof. A recent storm may have unveiled leaks in your roof, or a fallen tree may have caused serious structural damage. When these things happen, contact our experienced commercial roofers in Colorado Springs for prompt and reliable service.
We work quickly to provide temporary shelter for your roof, protecting your commercial space from the elements until it is safe to complete the repair. If we find that your roof is beyond repair, we can recommend replacement options to best suit your needs.
We repair, replace, and maintain these commercial roofing systems:
Schedule Regular Maintenance for Your Commercial Roof
Divine Roofing Inc. can also provide routine inspections to help prevent sudden leaks in your roof. Regular maintenance today can protect your business against surprise leaks or other structural roof concerns in the future. We proudly serve businesses in Colorado Springs, Monument, Fountain, Parker, Castle Rock, Peyton, Falcon, Woodland Park, and beyond.
Contact Divine Roofing, Inc. Today
We believe that your commercial roofing deserves nothing but the most superior materials, the most skilled workmanship, and the most attentive customer service. Our team is committed to exceeding your expectations and ensuring the protection and longevity of your investment. We take pride in our attention to detail and the quality of our work. We are not just in the business of roofing; we are in the business of building trust, reliability, and lasting relationships with our commercial clients.
Our goal is to be the go-to solution for all your commercial roofing needs in Colorado Springs. Rest assured, when you entrust your roof to Divine Roofing, you're placing your business in the capable hands of experts who are passionate about delivering top-notch service. We are here to safeguard your assets, protect your workspace, and ensure that your business operates under the shelter of a dependable and enduring roof.
Call (719) 497-1005 or contact us online to request a consultation with an experienced Colorado Springs commercial roofing contractor. We handle projects of all sizes!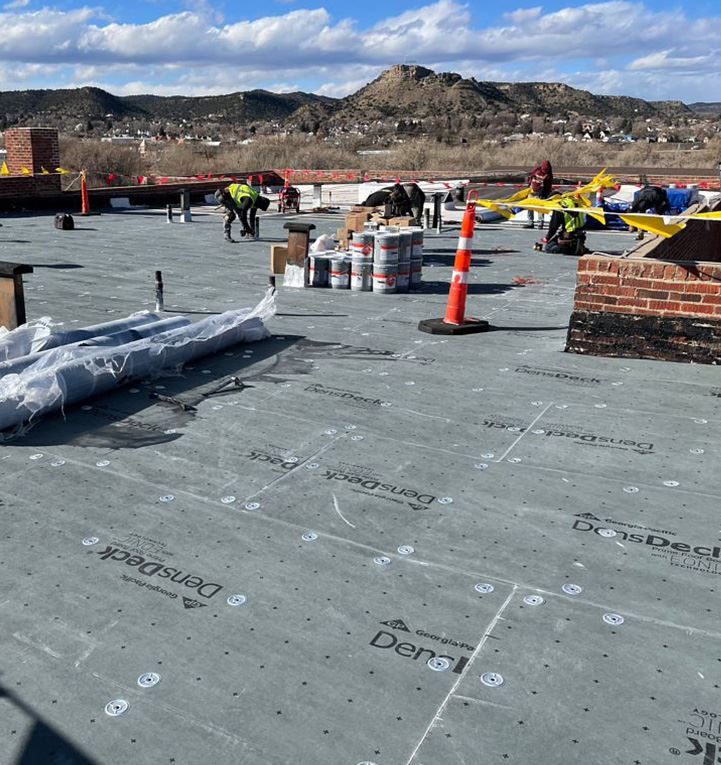 Let Us Protect What Matters
Request Your Free Estimate with Colorado Springs' Preferred Roofing Contractor Today. Our Team Is Uniquely Qualified to Provide the Roofing Solution Your Home or Business Needs.